Graphia Meeting 2022 in Belgium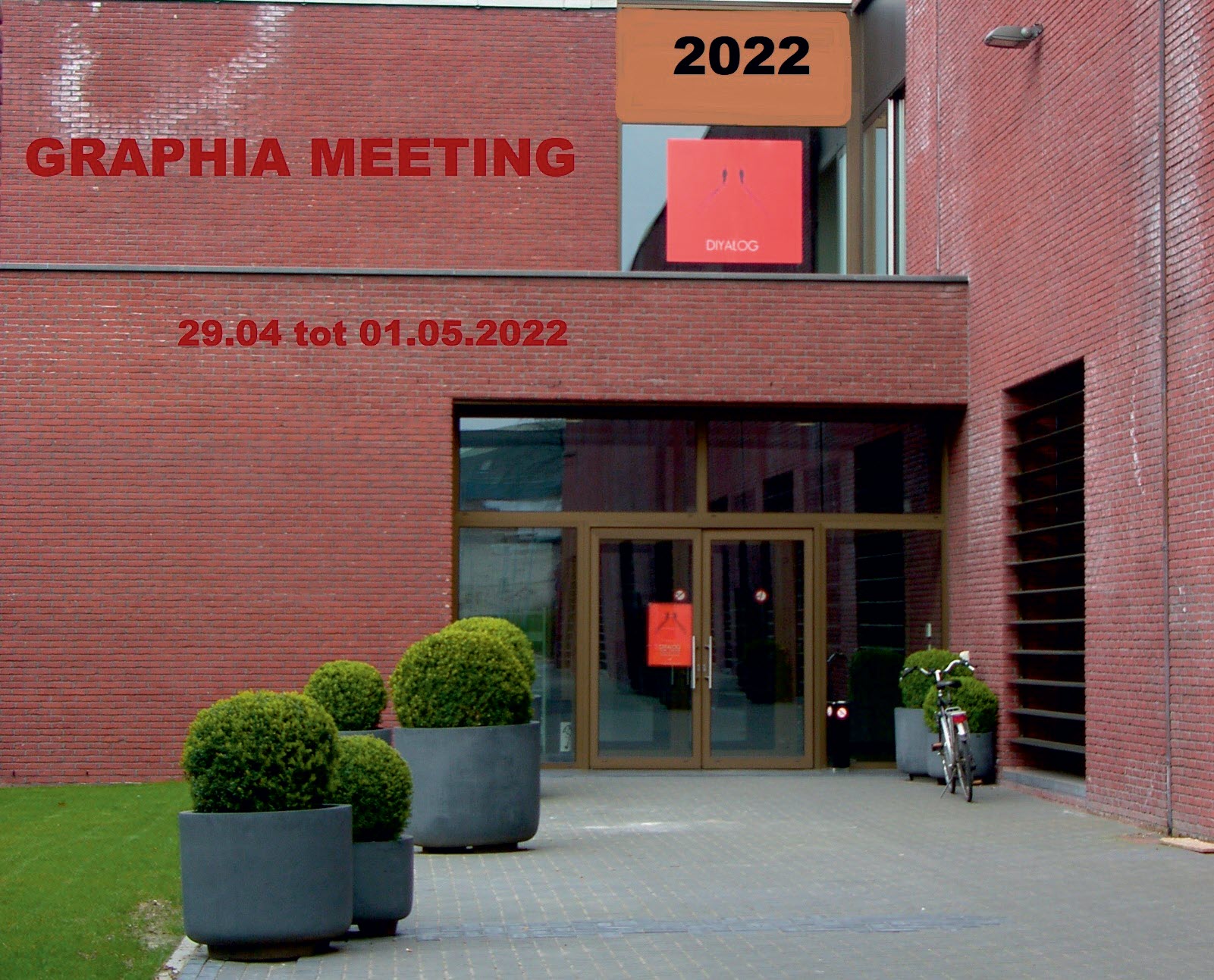 The last time that the Belgian ex-libris association Graphia vzw organised a multi-day exchange meeting for ex-libris collectors and artists was in 2008.
Because of the corona pandemic, no international meetings have been organised in the last two years.
Therefore the Graphia board has decided, in consultation with the German sister association (DEG), to organise a three-day meeting in 2022.
Friday 29, Saturday 30 April, Sunday 1 May 2022
International Ex-libris Centre in Sint-Niklaas, Belgium
Members: free
Non-members: 60 €
New membership is possible
The organisation is coronaproof.
The number of participants per day is limited to 150 (according to order of registration).
Lodging information will follow later.
DEG-meeting in Gelsenkirchen (D) from 5 to 8 May 2022, distance only 230 km (2.5 hours by car).
Tourist hotspots nearby, direct connection with public transport:
Antwerp: 30 min, Bruges 60 min, Brussels: 60 min, Ghent 30 min.
Book immediately or become a member and then book immediately.
Book the stay only after the registration confirmation.
Lodging Information
Pasword = Grapha meeting 2022
Hotel Ibis

Hemelaerstraat 2 – 9100 Sint-Niklaas
Double room 104 €/ Single room 89 €
Inclusive: breakfast, wifi & taxes
+32 3 231 31 41
Fax: +32 3 231 71 91
E-mailadres for contact : H7211-FO@ACCOR.COM

Hotel Serwir

Koningin Astridlaan 57 – 9100 Sint-Niklaas
Double room 105 €/ Single room 95 €
Inclusive: breakfast, parking, wifi , fitness & taxes
info@serwir.be
+32 3 778 05 11

Hotel Moon

Richard Van Britsomstraat 18 – 9100 Sint-Niklaas
Double room 135 €/ Single room 95 €
Inclusive: breakfast, wifi & taxes
info@hotelmoon.be
+32 472 69 03 84

Hotel De Spiegel

Stationstraat 3 – 9100 Sint-Niklaas
179 € for 3 nights
Inclusive: breakfast, wifi & taxes
hoteldespiegel@telenet.be
+32 3 776 34 37
+32 475 73 76 90

Hotel Van Der Valk

7km at the nord of the city (between Sint-Niklaas and Antwerp)
Gentseweg 280 – 9120 Beveren
info@hotelbeveren.be
+32 3 775 86 23