Anna Tikhonova-Yordanova
Born on 07.11.1977 in an artistic family in Minsk, Belarus.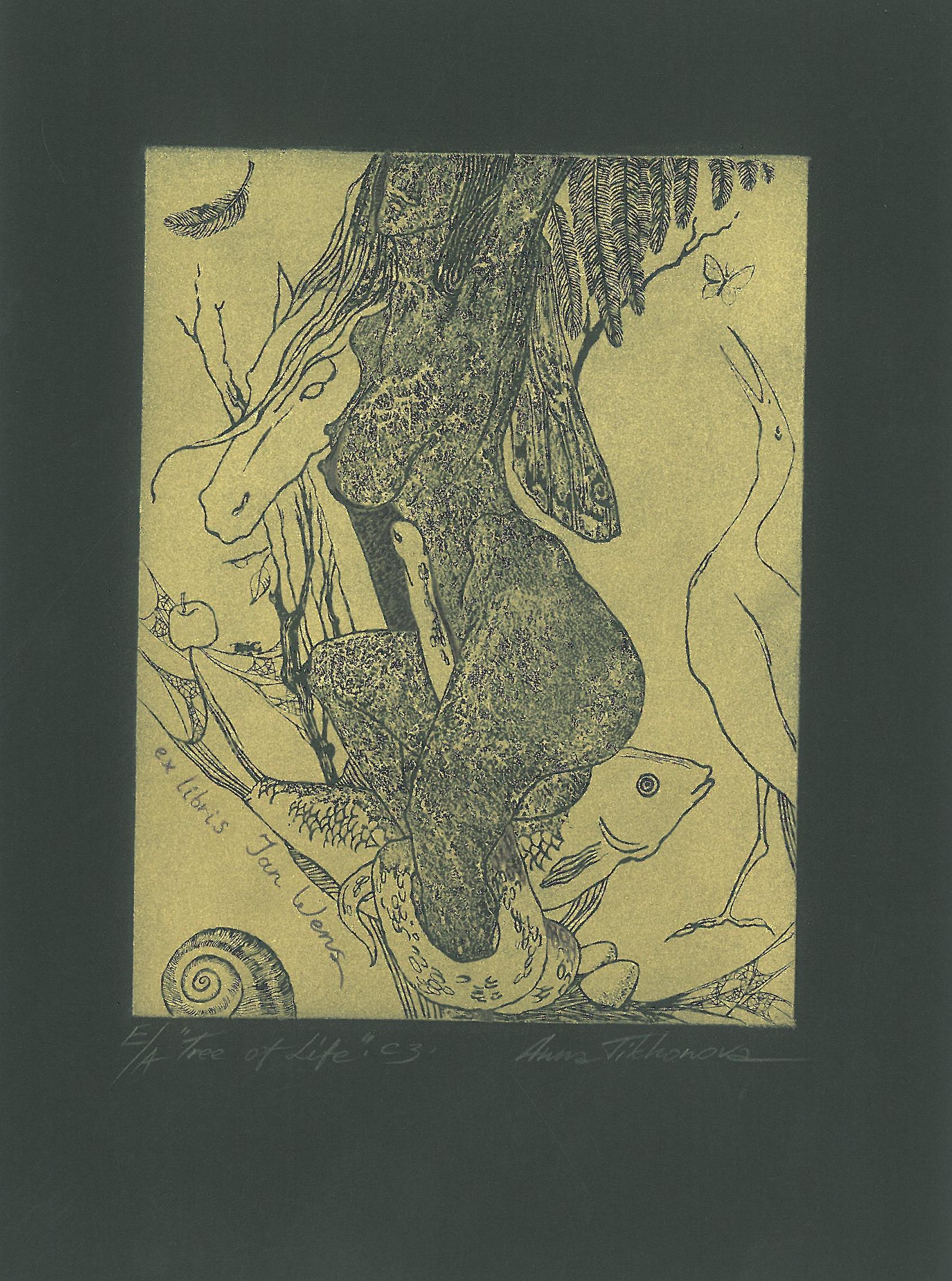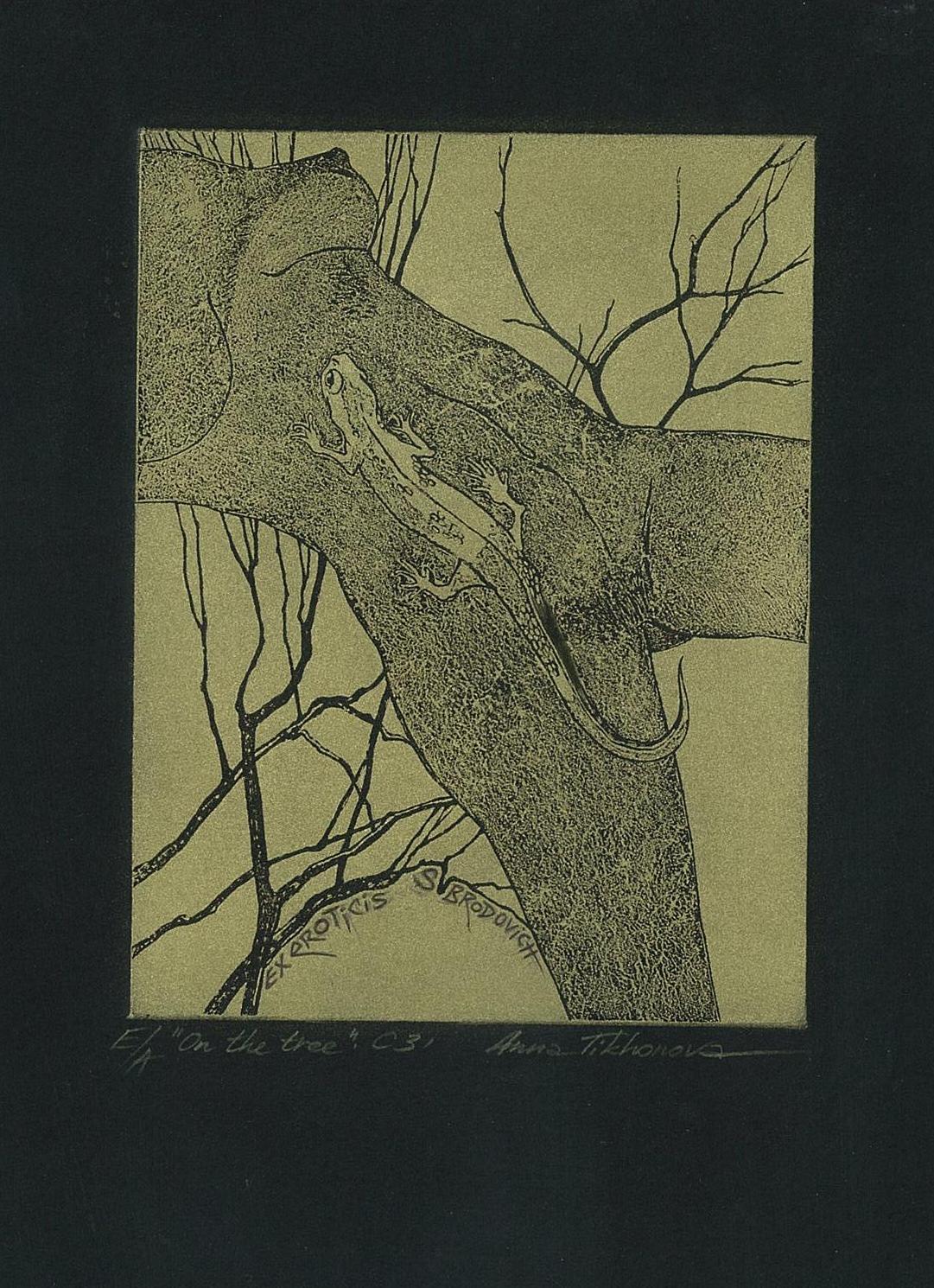 Contact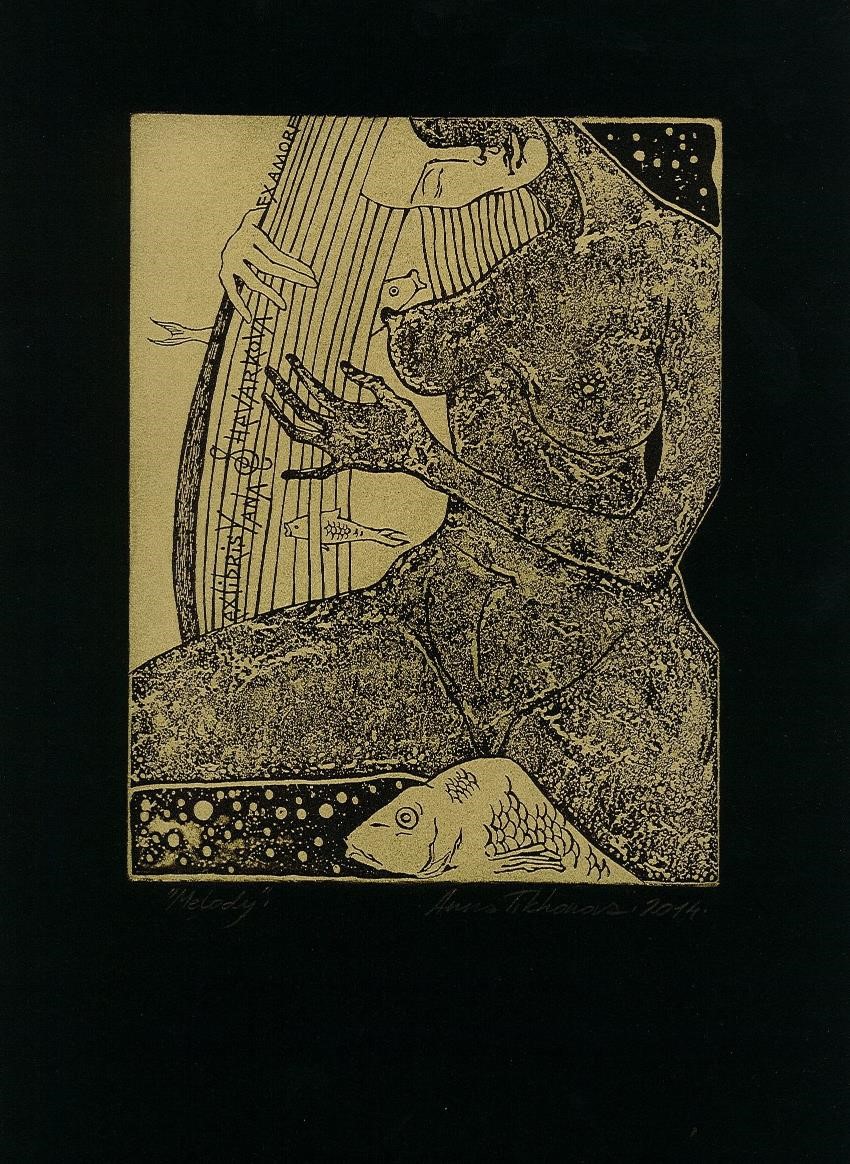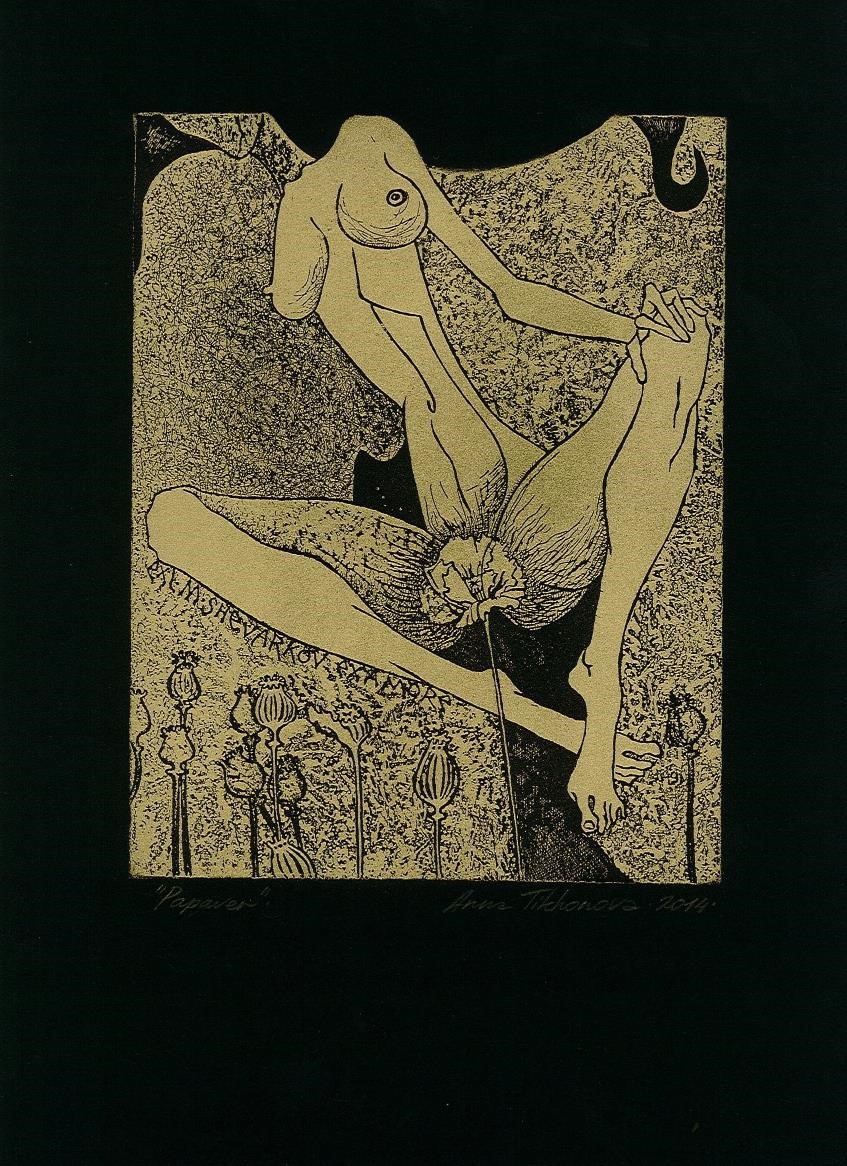 She finished the Republican School of Fine Arts in 1996 (diploma work: illustrations in aquarelle of own poetry cycle "By touch") and graduated from Belarusian State Academy of Arts, graphic art department in 2002 (Diploma work: illustrations in colour etching of own play "Dreams of a dialogue", a hand-made book). In 2007 she finished a post graduate education at the Department of Theory and History of Art, Belarusian State Academy of Arts.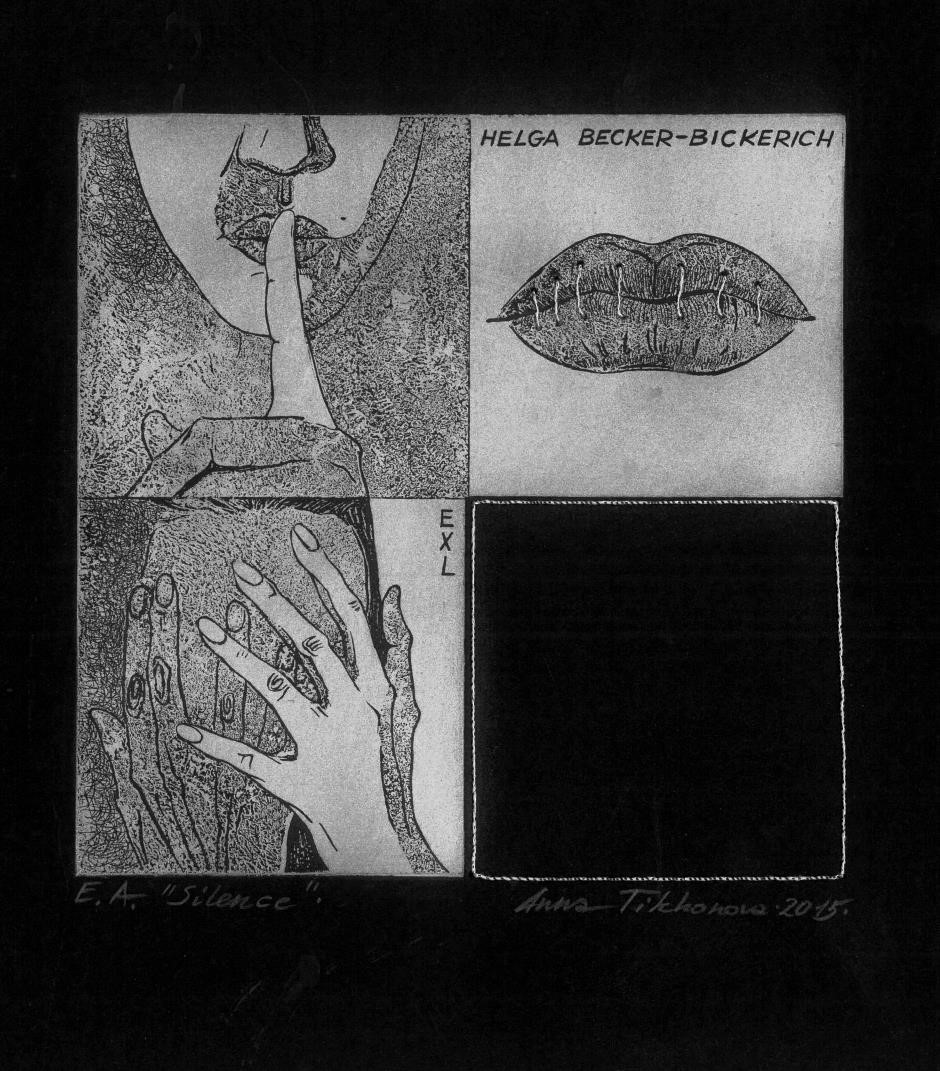 She is the author of publications about modern Belarusian and European ex-libris. Her works were published in Boekmerk (Belgium), Exlibriswereld (Netherlands), AIE (Italy), Contemporary International Ex-libris Artists (Portugal), DEG-Mitteilungen, (Germany) and the Russian ex-libris magazine.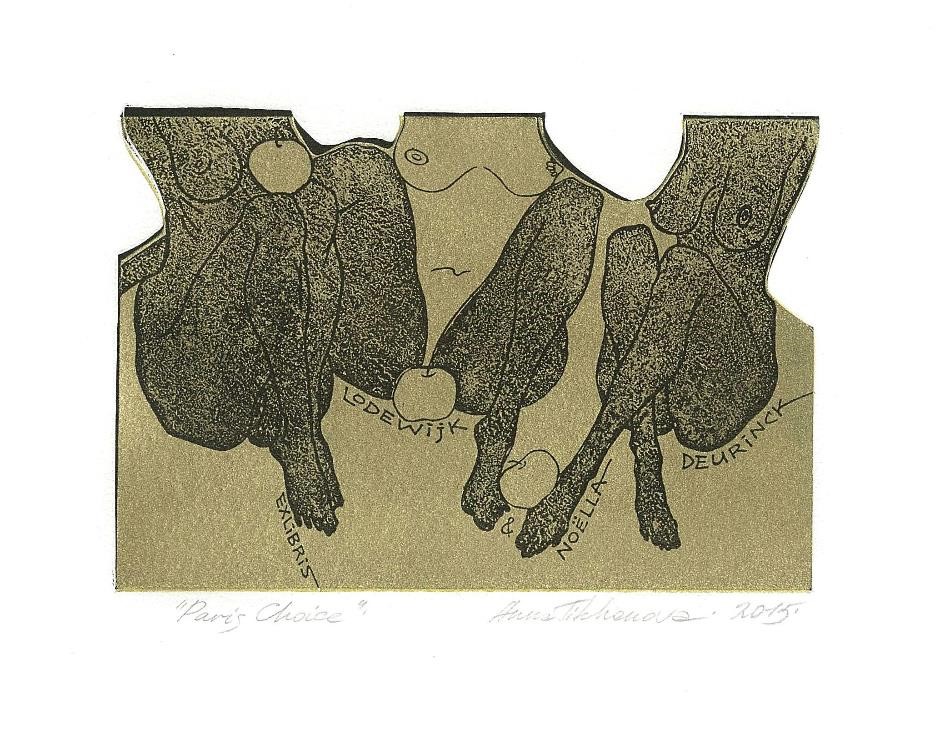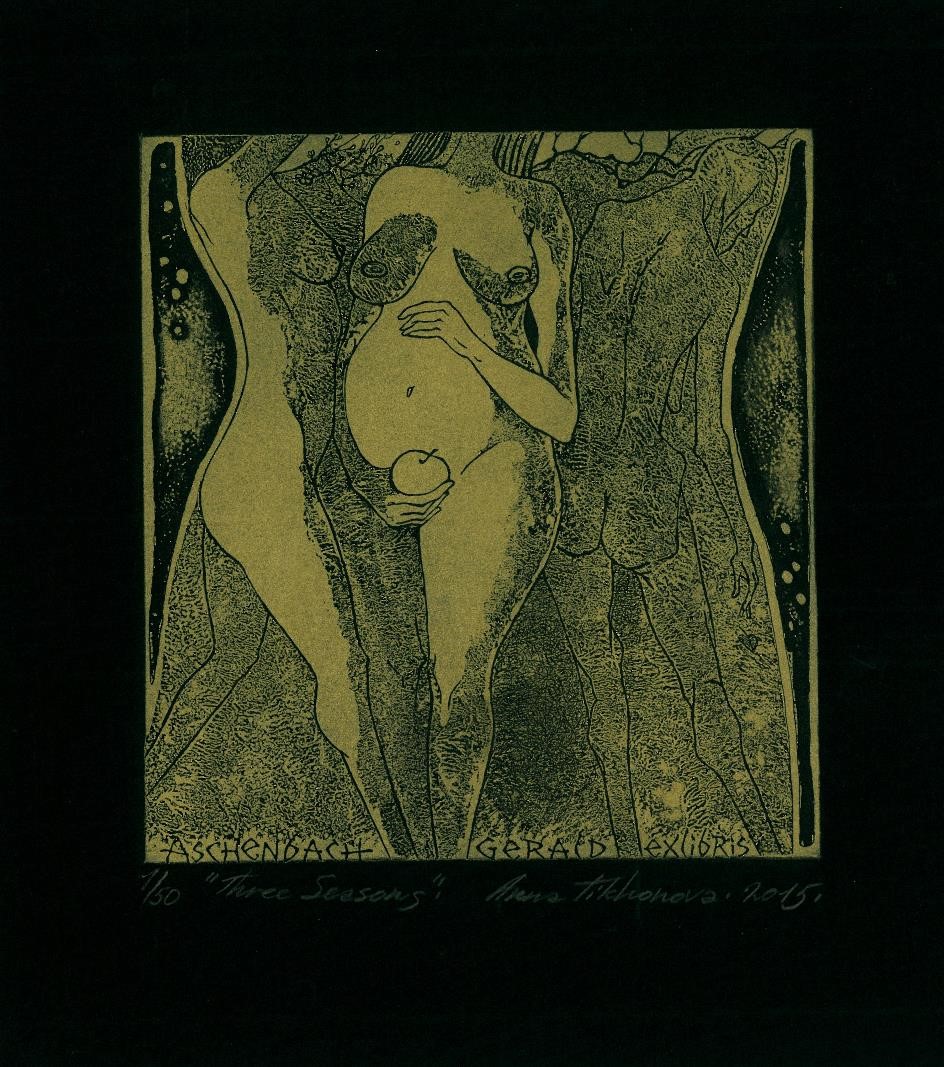 She is mainly working with etching (C3) technique printed as high print, using gold pigments on black paper. She tried some kind of collage with origami and embroidery with silk strings on the ex-libris surface.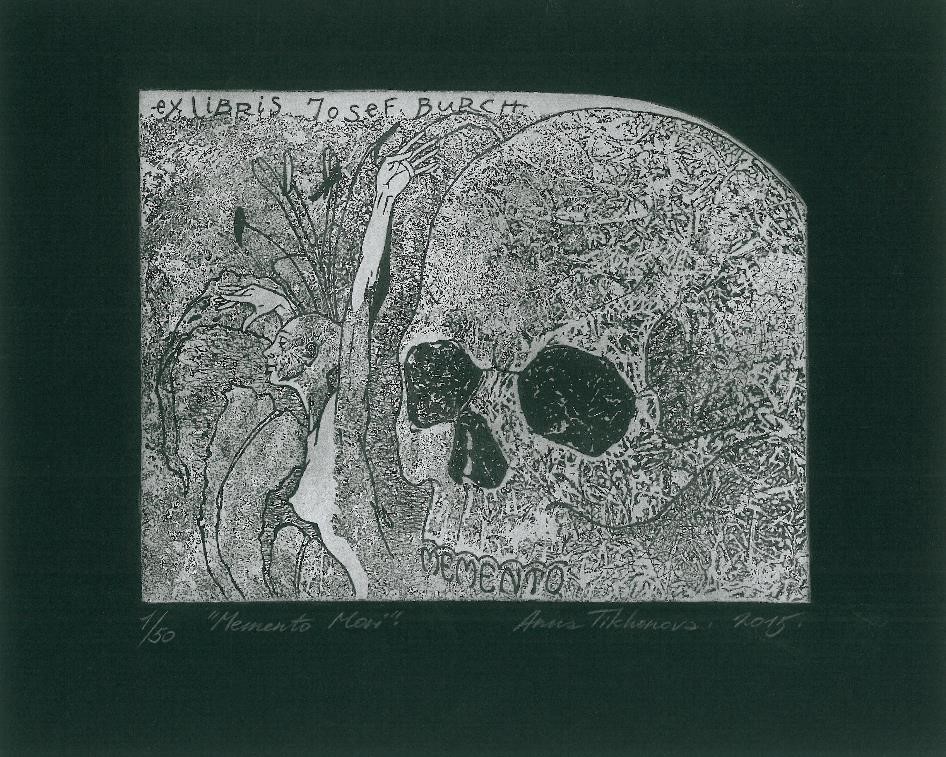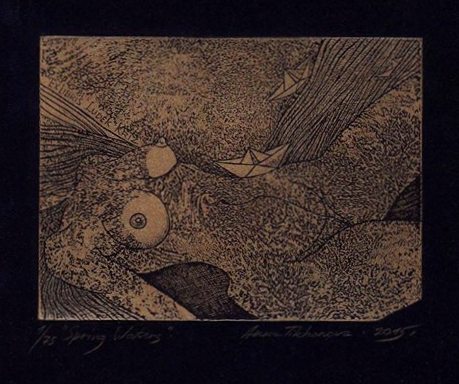 She is a member of the Belarusian Union of Artists and of the Union of Belarusian Writers. In 1997 she started participating in exhibitions and won several prizes, such as:
Grand Prix at the 4th Triennial Ex-libris Bratislava 2004 (Slovakia).
1st Prize of the City of Sint-Niklaas for Intaglio Printing, 15th International Ex-libris Biennial Sint-Niklaas (Belgium).
The 3rd Prize at the 1st International Biennal Exhibition of Ex-libris and Small Graphic Forms "Europe in signs", Gniezno-2005 (Poland).
8th International Print Biennial "JOSEP DE RIBERA". Finalist, Honorable Mention. Xativa (Spain).
Nomination in the International Small Engraving Salon 2007, Florean Museum (Romania).
1st Mention at the 5th International Ex libris Contest "Homage to Astor Piazzolla", Tandil, Buenos Aires province (Argentina).
Honorable Mention at the Beijing 1st International Exhibition of Erotic Ex-libris, Beijing (China).
Honorable Mention at the 3rd International Ex-libris Competition Istanbul-2010, Istanbul (Turkey).
Participation Award at the Beijing 2nd International Erotic Exlibris Exhibition. Beijing (China).
The Excellent Prize "San Min Cup" Shanghai International Exlibris Competition - The 5th Shanghai Fu Xian Zhai International Exlibris Invitation Competition and Collection Exhibition of 2011 (China).
Special Prize offered by Host Units and Joint Hosts and Selected Prize on Second Master Cup International Illustration BiennialBeijing(China).
Special mention of the Jury – 6th International Ex libris Competition "Biblioteca di Bodio Lomnago" – Cinema, the dream machine. Bodio Lomnago, Italy.
Certificate of Honor. International ex libris competition on "Information Management". Department of Information Management of Hacettepe University, Ankara (Turkey).
1st Prize at the International Ex libris Exhibition of DEG Congrress. Bad Bramstedt (Germany).
Member of the Jury at the First and the Second International ExLibris Competition Varna (Bulgaria).
Tikhonova regards the ex-libris as a unique possibility to combine literature and art. She likes to get orders from overseas collectors because they give her the opportunity to touch different cultures. She claims the art process is a game of line and texture, of white and black, of light and shadow, of the miniature and the monumental. She likes technical experiments, using all the classical printing methods such as etching and engraving. Because she's also fond of the effect of negative film, she frequently works with black paper.